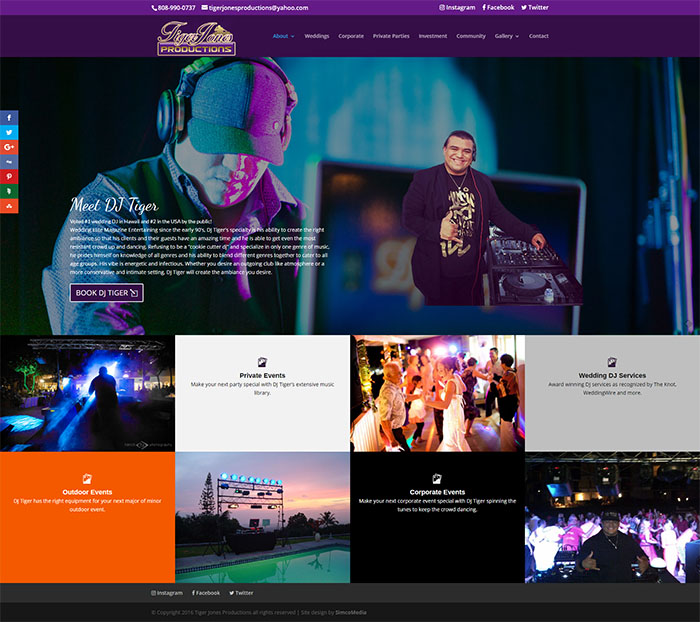 Why WordPress?
WordPress provides the ability to create beautiful modern websites with its integrated theme system which allows designers to customize the look to meet your business's personality and image.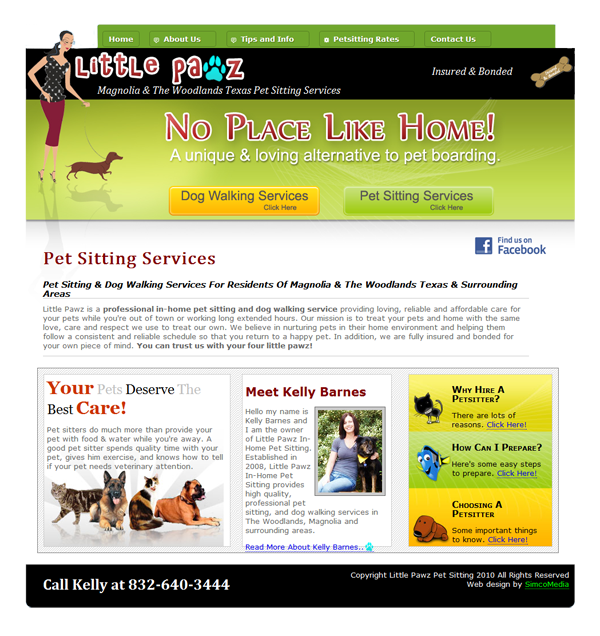 Content Management
Take control of your website's content with easy to use content management tools enabling you to update your site from various devices including smart phones with a simple interface.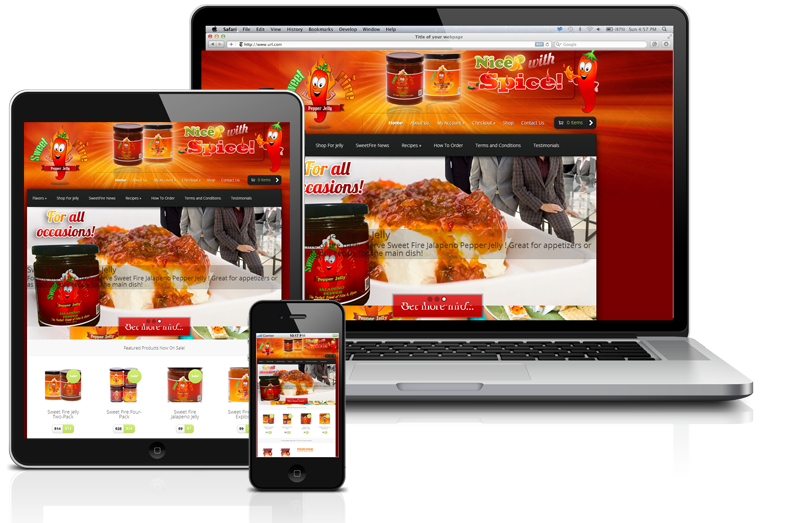 Mobile Friendly
WordPress themes allow for 'Fully Responsive Design' which enables your site to be mobile friendly across all types of devices ensuring your site is viewable in all screen dimensions.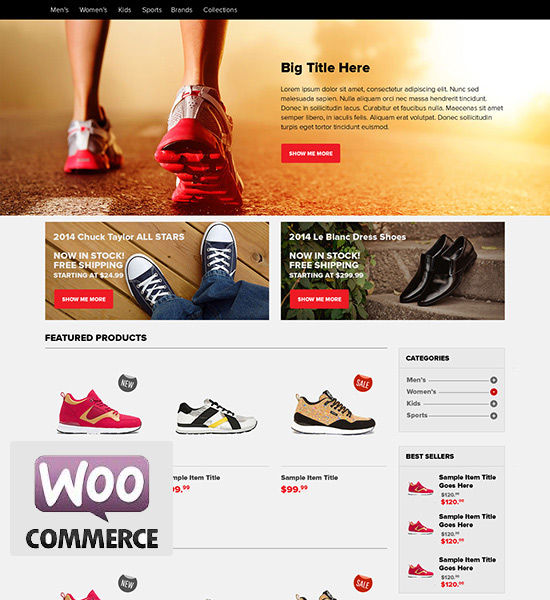 E-COMMERCE READY
WordPress provides several options for E-Commerce capabilities including the highly popular WooCommerce shopping cart plugin and supporting modules. Put your products online with this powerful tool.
WEBSITE CONVERSIONS & WORDPRESS REDESIGNS
Get control of your website content and expandability by converting to the WordPress platform today!
WordPress's Influence On The Web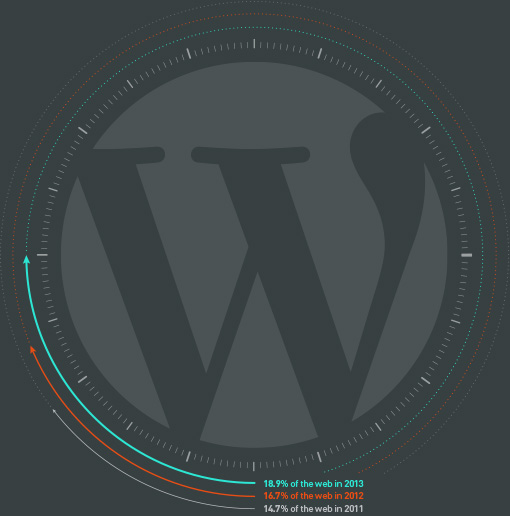 Initially conceived as a 'blogging platform', WordPress has evolved into a powerful and customizable content management system (CMS) in use on over 40,000,000 websites around the world. Any stigmas associated with using WordPress for business or personal use have been removed as this powerful platform continues to forge ahead with more powerful features in every new version released.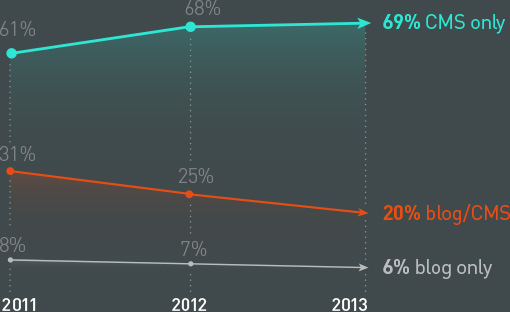 We continue to see the same trends in how people are using WordPress. WordPress strictly as a CMS platform is more popular than ever and we are seeing WordPress as a blog and blog hybrid on a slightly downward slope. An interesting statistic for 2013 is a 7% usage of WordPress being used as an application platform, an aspect that aims to be emphasized in future updates. Each new version introduces more potential uses for this exceptional software.
Web

98%

98%

iOS Devices

31%

31%

Android

30%

30%

Android Tablets

18%

18%

Desktop App

12%

12%
WordPress is being accessed primarily via the web. However, mobile phone and tablet usage has increased greatly over the last year along with a clear rise in desktop apps becoming a way to experience WordPress. The introduction of fully-responsive themes allow for WordPress based sites to be easily viewed on multiple devices and screen sizes.
Continual Updates
WordPress is under continual development by a large team of talented volunteer programmers. New versions are released regularly that continue to improve the overall experience and features.
Mobile Viewing
WordPress provides an excellent mobile viewing platform for your business or personal site. Fully responsive themes allow for easy viewing on the majority of tablets and smart phones so your site is always available.
Search Engines
WordPress is highly optimized for search engine compatibility. It can be further enhanced through various search engine techniques and connected to Google Analytics for more comprehensive exposure.
Let's Build Your WordPress Site Today!
No sense in waiting. Let's get your WordPress site built! The whole process begins with either a simple phone call or email.
CALL 425.830.8350
Or…