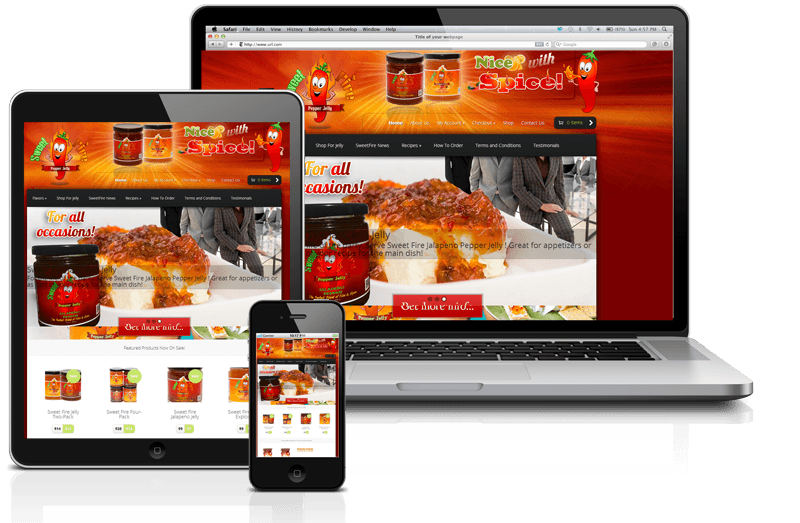 Mobile Ready Sites
Is your website mobile and tablet friendly? You may be missing out on new sales and customers if it's not adaptable to today's mobile platforms.
Is your website accessible across all mobile platforms? If not, you're losing customers.
Mobile viewing, which includes tablets as well, is a major force in web traffic including eCommerce. With powerful search features, tablets and smart phones allow individuals to search on the go for restaurants, services and the best deals with blazing speed on 4G networks and broadband wifi connections. Much faster  and more accessible than traditional Yellow Pages and newspapers.

More and more people shop from the comfort of their home, office or wherever they are as long as they have a connection via their smart device. With the ability to compare prices quickly, read reviews on products instantly, and complete transactions with a few clicks, having your website ready for mobile visitors is paramount.

Connecting with mobile devices opens a whole new realm of potential customers and visitors. This information is then shared across multiple social networking sites in an instant. Keeping your site fun, interactive and informative will help drive your business to new successes.

Get Mobilized Today!
Why wait? The technology is there, the tools are there and the desire is there. The next step is to contact me today so we can discuss how to increase your business via mobile!